February 13, 2022 – Canada
We have been discussing a second donation with one of our first holders and a well known YouTuber – Dan Comeau and today we finally did it.
He has donated a lot already and we were happy to cooperate with Dan on this donation in support of Rose-Marie Stewart.
The Coldest Night of the Year is Canada's National Walk for Homelessness and supports 160+ charities annually.
More details:
Receipt: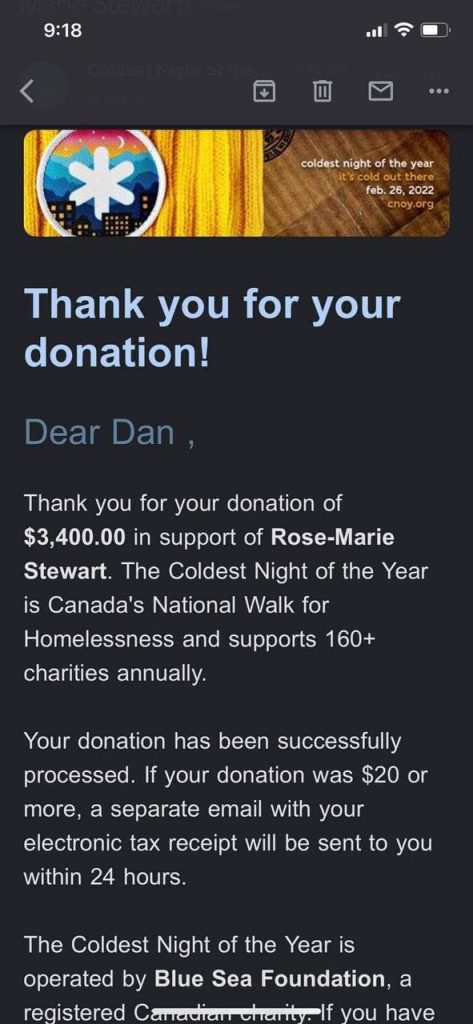 Please give Dan some support by subscribing to his channel: