November 19, 2021 – Singapore
One of our team mates in Asia, gave us the idea to help us out realize our fourth donation in his home country, Singapore. We were struggling to find legit charities/organizations so the best thing we could do is to reach to someone from the team, in this case that was Mr. Blok our CIO & Asian Community manager!
It was an early morning in his country and he didn't sleep all night, to help us make announcements and translate our documents for exchange listings, still, he was so nice and accepted to donate for us with his own credit card to a legit organization feeding the needy over Singapore, called Food From The Heart.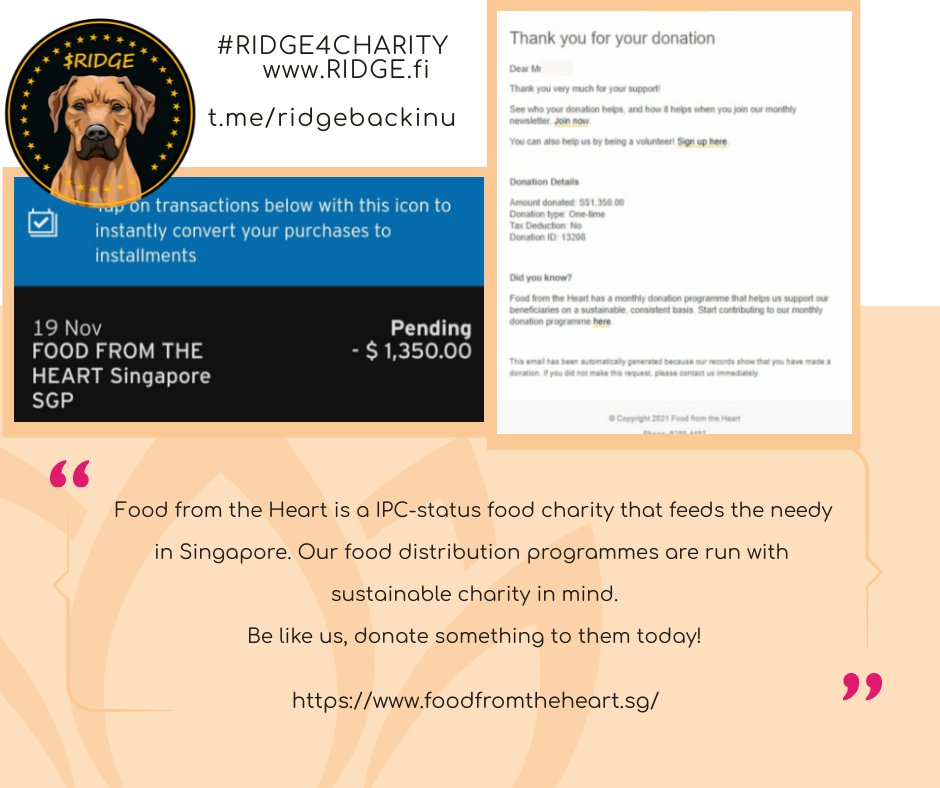 A total amount of 1350 SGD was sent to him from our donations wallet, which he donated in full, covering all conversion & transfer fees.
https://twitter.com/King_Ridgeback/status/1622591769333362690