January 31, 2022 – Vietnam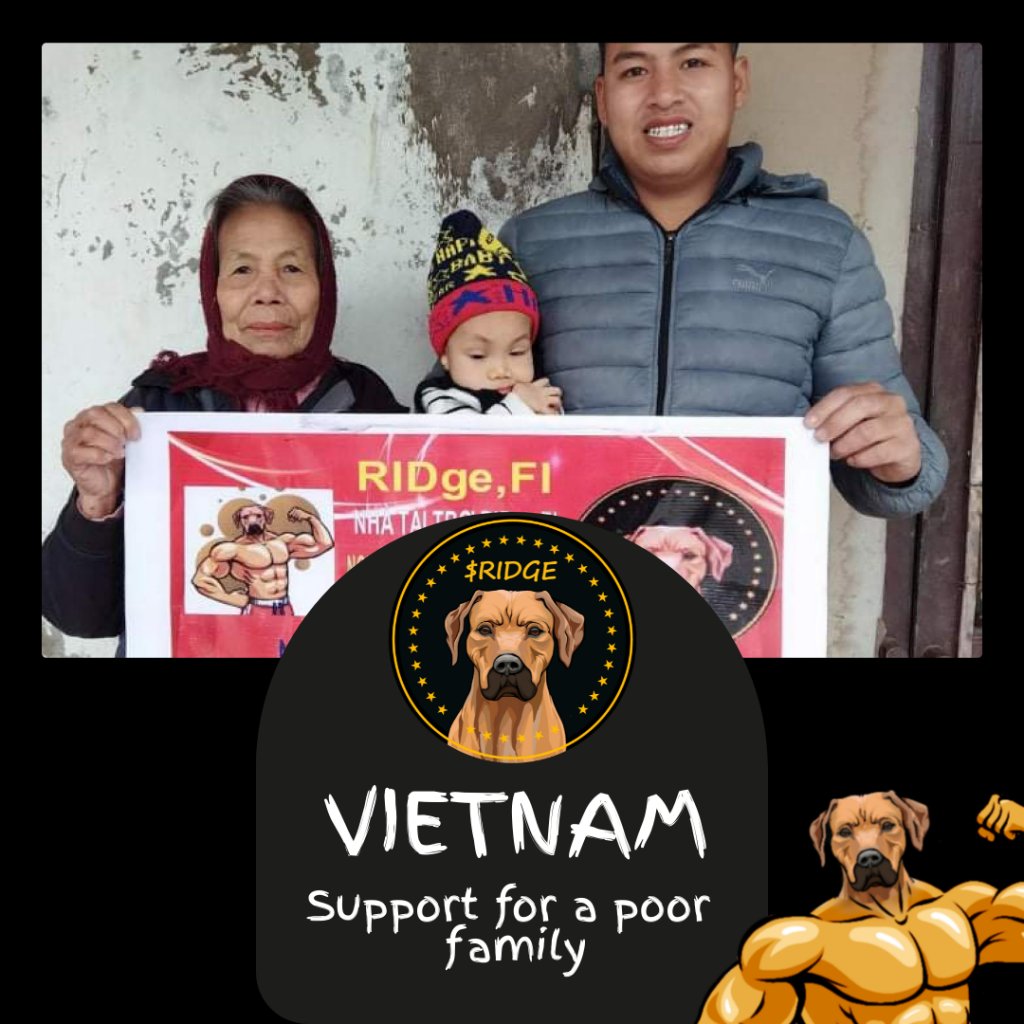 We have been in talks with one of our supporters from Vietnam for a while, that has a sick brother in need of funds for medical supplements and a 4 months old baby that needed clothes and baby food.
After the core team from $RIDGE has verified the official documents from the doctor that confirm the urgency of his condition and a video of the place confirming the family is poor, we have processed the donation.
https://twitter.com/King_Ridgeback/status/1622678197178404867/photo/1
We want to mention again, as long as there is a need for a legit donation and official papers can confirm that, or a video, everyone from our community can reach to us and we will do our best to help.
In this case we are so happy to have been able to help and will keep supporting this family if needed in the future.