December 23th, 2021 – Pristina
For over a month we have been discussing a donation in Kosovo with one of our senior & early holders in $RIDGE. He suggested that we donate to SOSKosova.org which is a non-governmental child care organization dedicated to helping children & orphans in the Kosovo region, regardless of ethnicity, nationality and religion.
The SOS Children's Foundation in Kosovo has been operating since 1999 and has already taken care of over 1000 abandoned and needy children. The main source of funding for the SOSKosova.org organization are donations, sponsorships and donating goods & accessories from all over the country & overseas.
Today, the donation was finally realized and $3,000 was donated that was sent earlier this month from our donations wallet. We wish to thank our holder who decided to remain anonymous for processing this transaction for us.
https://www.facebook.com/SOSfshatratks/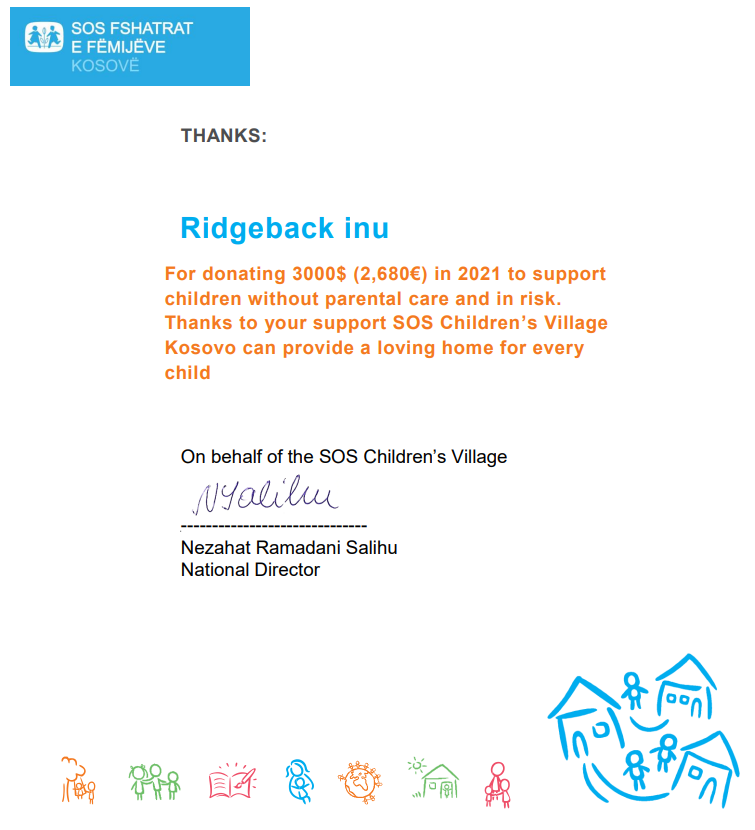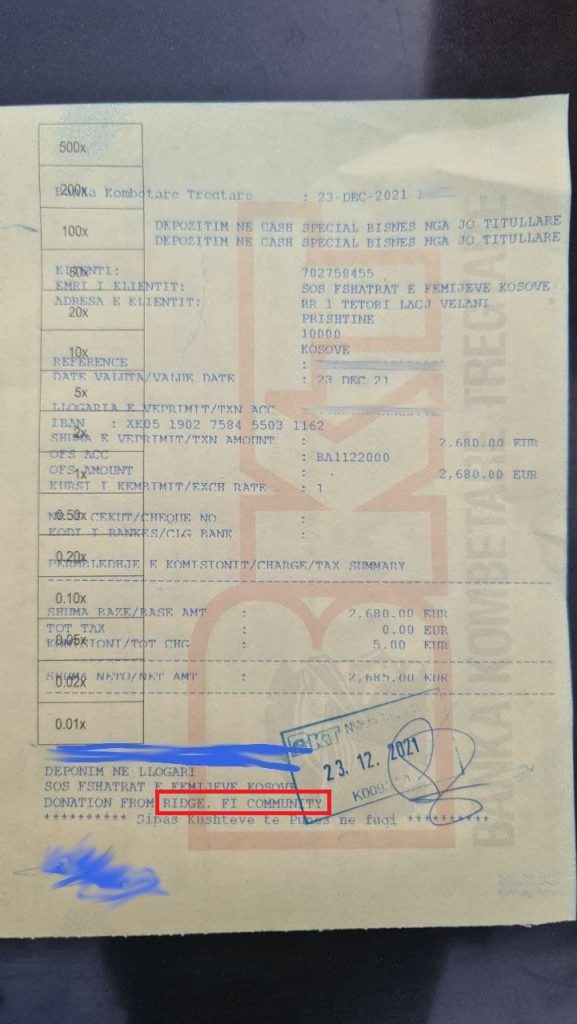 Thank you letter from SOSKosova