Thanks to one of our holders, we have started processing our 13th donation today, that will be processed to Pentecostals of Central Texas.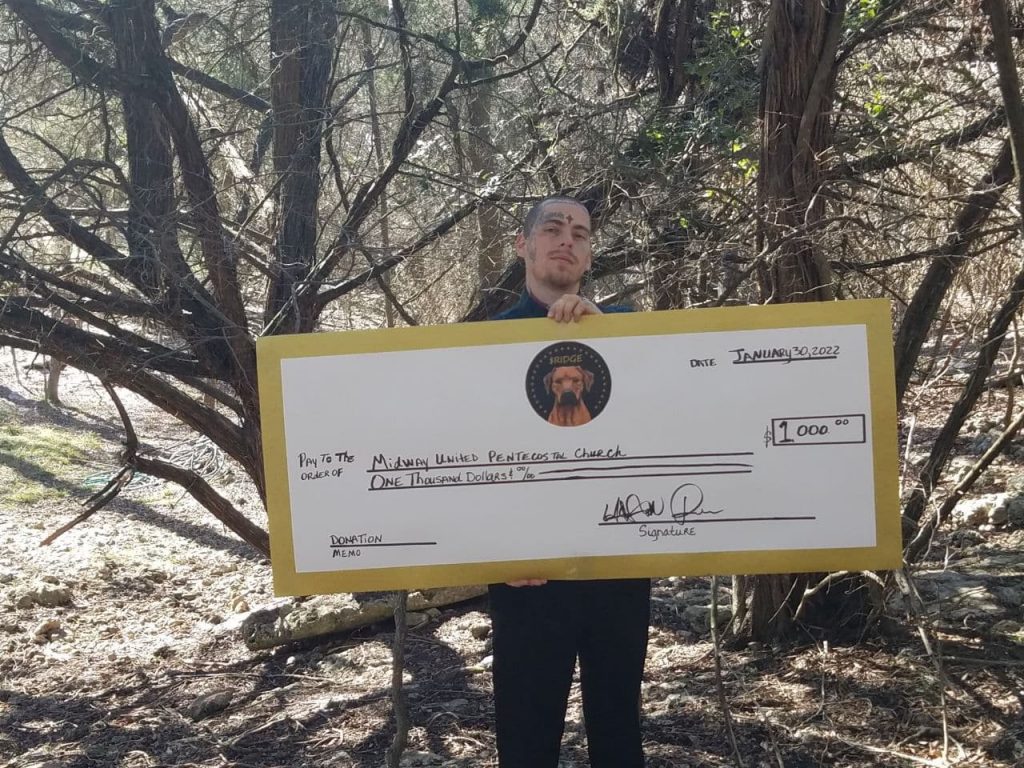 https://mapsus.net/US/pentecostals-of-central-texas-5934340
We have been discussing this for a few days and a big check is expected to be printed, together with the amount of the donation and we will have a picture with the $RIDGE logo and the person who is handling the donation.
At $RIDGE the market does not matter, we are always here to help others, no matter the price movements or the market redness. This is just the start and $RIDGE is a long term project, that aims to finalize over 100 donations in 2022.
The Midway United Pentacostal Church is a church that helps youth and adults and families get off the streets, they feed the homeless and help people find God.
We strongly believe this will be helpful for them, especially for buying food and accessories for poor people that attend their weekly ceremonies.
We also have a local cop and some people in the local news that will attempt to bring us coverage from Texas media.
Receipt